Find Your Next Employee at BEA Virtual Mixer May 24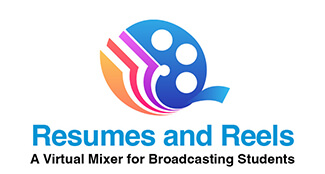 There's a new group of graduating seniors at colleges across the country that are eager to join the workforce. Watch on Wednesday, May 24 as a select group of Broadcast Education Association (BEA) member media graduates share their resumes and portfolio reels virtually with broadcast experts and get hands-on advice as they search for their first jobs in our business plus have a chance to interact directly with the students throughout the session.
Registration is extremely limited for this intimate virtual gathering, register today for Resume and Reels on Wednesday, May 24 at 7:00 p.m. Eastern..
Hosts:
Heather Birks, Executive Director, BEA
Josh Miely, vice president, Content Design and Development, NAB
Moderator: Seth Resler, Digital Dot Connector, Jacobs Media
Panelists:
Mike McVay, president, McVay Media
Jen Harriger, early career recruiter, Hearst Television
Heather Dunn, senior placement specialist, Talent Dynamics
Melissa Luck, executive news director, KXLY-TV Spokane, Wa., Morgan Murphy Media
A copy of the students' resumés will be sent to any broadcasters who attend in advance.
Broadcasters Registration: https://communitymarketingrevolution.com/resumes-and-reels-broadcasters/
Student Registration: https://communitymarketingrevolution.com/resumes-and-reels/