WJR Announces Lineup Changes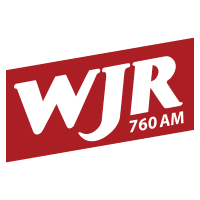 Cumulus Media/Detroit announced this past Monday (6/5) that it will be "kicking off the next generation of its programing" for WJR-AM beginning Tuesday, June 20.  The new lineup will offer all local voices during primetime hours.
Among the most significant changes, WJR's longtime morning host Paul W. Smith will move to the newly-created noon – 2 p.m. timeslot as host of "Focus with Paul W. Smith." Smith will replace the syndicated "Dan Bongino Show."
Smith was selected as the permanent host of the WJR morning show in 1996, interviewing everyone from presidents, CEOs, entertainers, and next-door neighbors.
"Launching the 'Focus' show will give Paul W. Smith the opportunity to expand his unmatched relationships with Michigan's most influential newsmakers for the benefit of our audience and our advertising partners," said Steve Finateri, vice president and market manager of Cumulus Detroit. "WJR is 'The Great Voice of the Great Lakes,' and going 100% local is a big win for all Michiganders who count on WJR to inform and educate us about everything happening here in our state."
Replacing Smith in the morning will be WJR's Guy Gordon, moving from his current position in the early afternoon timeslot. He will host "JR Morning" from 6 – 9 a.m. From 9 a.m. – noon will still be "All Talk with Tom Jordan and Kevin Dietz."
Following Smith's show will be the newly created "JR Afternoon" with host Chris Renwick from 2 – 4 p.m., followed by "The Mitch Albom Show" from 4 – 6 p.m. To cap the day's primetime lineup, WJR is bringing back "SportsWrap" with host Sean Baligian from 6 – 7 p.m.
WJR will launch the new lineup to expand the community's access to local political, civic, and business newsmakers.