Hit Radio Media Launches WHCH-FM in Ludington
There's a new radio station in West Michigan, in particular the greater Ludington area. Hit Radio Media, LLC, the owners of 102.7 WMOM "Always Listen To Your Mom" launched their newest station this past Monday at noon: WHCH-FM 99.9.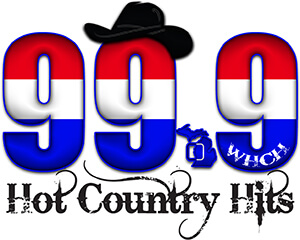 The company acquired the station 2 years ago during the FCC auction. It was the second time the license came up for auction over the years (with the first time it not being bid on). According to the company, it just made sense that Hit Radio Media secure the station since they have already own WMOM-FM in the Ludington market.  The company is proud of their community presence with WMOM, appearing at at 7 to 10 events weekly; having live guests on the air nearly everyday along with a true commitment to the community. They plan on mirroring that effort with their newest station.
The previous time the station was up for auction the minimum bid was $15,000, Hit Radio Media ended up acquiring the license for just over $50,000 the second time it appeared in an auction and they believed that no one bid on the license previously as it was difficult to find a tower that made sense. Hit Radio Media found the perfect tower, which actually has some history behind it. It was the original home of country music outlet WKZC-FM (Scottville), which eventually relocated.
The company says WHCH-FM, Hot Country Hits 99.9 "Home of New Country and Your All Time Favorites" has garnered incredible attention and support already with listeners.  Station manager Chris Nicholas commented. "We knew that the format was going to be something the area was looking for because we are in that gap between Muskegon, Grand Rapids and Traverse City."
At its sign-on on Monday, the station had 70 fans on Facebook and as of Friday morning, nearly 950 have gravitated to them loving the playlist and content. The station has a live morning show and is looking to build throughout the day. One advertiser/listener contacted the station, messaging, "Hi Chris. Your new station is awesome. We have been listening to it everyday since you went live. Love all the 90's country!!"
As with their WMOM, Hit Radio Media plans to utilize all of their social media to promote the station and engage with their audience. The station will soon be streaming on smart devices like Amazon Alexa and Google Home, joining sister WMOM on those platforms.
"Radio along with the digital media platforms combined are more alive than ever. When you can open the mic and let the listeners know they can listen to you on the radio, smart devices, streaming at your website, watch live segments with guests in the studio with our in-studio cameras that stream live on Facebook and YouTube, it just gives them a lot of options to tune in and engage," Nicholas added.