Michigan Public Radio Stations Win PMJA Awards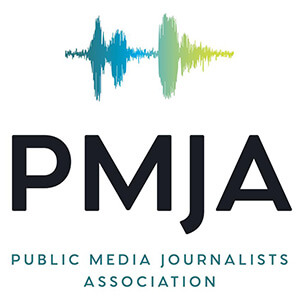 Four Michigan public radio stations were recognized by the Public Media Journalists Association (PMJA).  Each year, PMJA recognizes the best of local public radio news in a wide array of categories. Michigan Radio, WDET-FM. Interlochen Public Radio and WMUK-FM were honored. The award winners were celebrated at the PMJA awards banquet in San Antonio, Texas June 21-23.
In the AA Division (for stations with 16 or more fulltime news staff), Michigan Radio (Ann Arbor) was recognized with three awards for the station's news reporting. The station won First Place in three categories for coverage related to abortion rights and the Oxford school shooting.
Michigan Radio won First Place in the Continuing Coverage category for Abortion Rights on Michigan Ballot. Abortion remained legal in Michigan following the Dobbs decision overturning Roe v. Wade, but only because a state supreme court ordered an injunction against enforcing a 1931 state law banning all abortions in Michigan. The issue was put on the November, 2022 ballot as Proposal 3, which would guarantee reproductive rights in the state constitution. Michigan Radio provided continuing coverage of this issue and debate throughout 2022, and continues to do so today.
The station also took First Place in the Enterprise category for Nine Days in a Michigan Abortion Clinic, as Election Looms. This story, which was also a finalist for a Pulitzer Prize and nominated for a Peabody Award, took listeners behind the closed doors of an abortion clinic, allowing them to hear conversations between practitioners and patients. It helped illustrate the complex, confusing, and at times contradictory legal landscape abortion providers and patients had been thrust into.
Michigan Radio's Stateside show took First Place in the News and Public Affairs Program category for Oxford, One Year Later. This program shared the stories of the students, friends, teachers and family members impacted by the Oxford High School shooting, one year after a student pulled a gun from his backpack, and opened fire on his classmates.
In Division B (Stations with 4-7 full-time staff), WDET-FM (Detroit) won First Place in Sports Feature for "Last Checkered Flag Waves on Belle Isle."  The feature reported what fans and drivers experienced at the Raceway on Belle Isle for the last time June 4-5 before the Detroit Grand Prix was set to move to a new location downtown in 2023.
Also in Division B, Interlochen Public Radio (Interlochen) won First Place for Collaborative Effort for "Kids in Crisis." The 3-part series focused on Michigan's juvenile justice system, co-reported by IPR News and the Traverse City Record-Eagle.
In Division C (Stations with 1-3 full-time staff), WMUK-FM (Kalamazoo) won First Place in Audience Engagement Program for "Why's That."  The program solicits questions from its audience and then tries to find an answer.