WRSR-FM and WJRT-TV Honored with 2023 Peoples Choice Award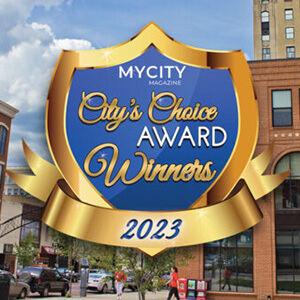 Krol Communication's WRSR-FM (Owosso-Flint) and Allen Media's WJRT-TV (Flint) received honors in My City Magazine's 2023 Peoples Choice Awards.  The awards were announced July 5.
WRSR-FM (103.9 The Fox) won two awards:  Best Radio Station and Best Radio Program for "The Foxhole Morning Show with Johnny Burke."  This is the third consecutive year the station has won awards in both categories.  WRSR Program Director Jeremy Fenech said. "Thank you, Flint! My City Magazine just released the results for the 2023 City Choice Awards. For three consecutive years, you chose 103.9 The Fox as your favorite radio station, and The Foxhole Morning Show as your favorite Radio Program! We really appreciate it!"
WJRT-TV was the recipient of three honors in the Peoples Choice Awards:  TV News, TV News Anchor for the station's Angie Hendershot; and Meteorologist for the station's J.R. Kirtek.
Congrats to both WRSR and WJRT!