Townsquare's WCRZ Raises $94k for Whaley Children's Center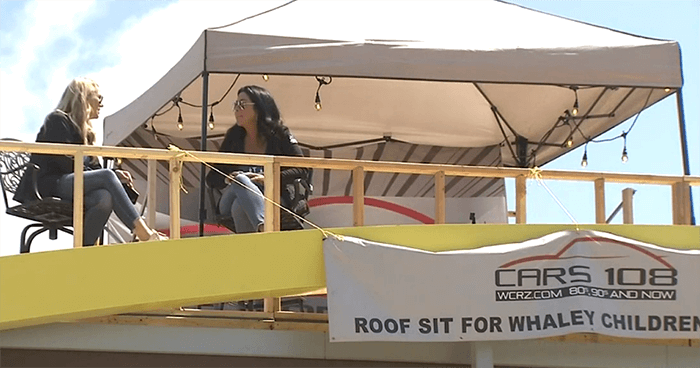 Townsquare Media's CARS 108/WCRZ-FM (Flint) raised $94,000 for Whaley Children's Center (WCC) during the station's 8th Annual Roof Sit, held July 12-14 atop the downtown Grand Blanc McDonald's.
CARS 108 personalities Nathan and Lisa Marie joined WCC President and CEO Mindy Williams at the downtown Grand Blanc McDonald's location.
The goal of the annual three-day fundraiser is to raise awareness and donations for the needs of the 42 foster children who are currently living at WCC. The WCC is an independent, 501 (c)(3) nonprofit, nearly 100 years old, which works to provide every child with a comfortable and living home. They provide residential childcare for children 5 to 17 years old who have suffered chronic abuse and neglect, provide counseling, aftercare services, and more. This fundraiser is an extension of their mission.
"From the perfect back-to-school outfit to getting dressed up for prom, all those moments are created because of this event and the support of our community and our Cars 108 family," said Mindy Williams in a press release. "We are so grateful to them for showing up for our kids year after year and giving them the chance to just be kids."
This year's event was interrupted when a severe storm passed through on Wednesday evening, destroying the rooftop tent.  Townsquare personnel quickly restored the rooftop broadcast area the on Thursday morning and the fundraiser continued as planned.