Ted Hand Elected President Of Society Of Broadcast Engineers; Geary Morrill Elected Secretary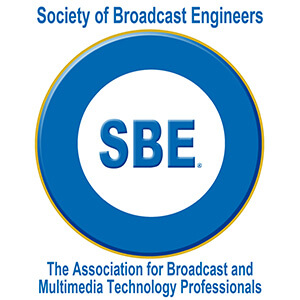 The Society of Broadcast Engineers, the association for broadcast and multimedia technology professionals, announced the results of the 2023 election for the national board of directors. Ted D. Hand, CPBE, 8-VSB, AMD, ATSC3, DRB, was elected to his first one-year term as president, which will commence on Sept. 28, 2023. Ted is a member of SBE Chapter 45 Charlotte (North Carolina), and an SBE Fellow Member.
On his election, Ted said, "I look forward to working with the officers, board and SBE membership to further the goals of the Society, including the SBE education and mentoring efforts, which are important to me. I also want to keep the SBE on the forefront of RF spectrum protection." Ted has been an SBE member since 1981. He is currently serving his second one-year term as SBE vice president. He has served as SBE secretary from 2007 to 2011 and in 2015, and SBE treasurer from 2019 to 2021. He has served on the SBE Board of Directors several times: 2002-2004, 2005-2007, 2013-2015, and in 2018.
Elected to vice president is Kevin Trueblood, CBRE, CBNT, of Chapter 90 Southwest FL. Kevin currently serves as SBE treasurer. Kevin has also served as SBE secretary and served one year on the Board of Directors.
Jason Ornellas, CBRE (Chapter 43 Sacramento), was elected treasurer, a position he also held in 2021. He served on the Board of Directors from 2017 to 2021. Geary S. Morrill, CPBE, AMD, CBNE (Chapter 91 Central Michigan) has been elected secretary. Geary has served on the SBE Board of Directors since 2019.