WKCQ's Jim Kramer Retires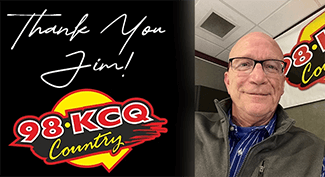 Macdonald Broadcasting's WKCQ-FM (Saginaw) longtime morning host Jim Kramer has officially retired after 35 years with the station.  Kramer took a leave of absence for medical reasons in February with Operations Manager Jason Addams filling in. With the announcement of Kramer's official retirement, Addams will take over morning duties and former WRIF-FM (Detroit) personality Lynn Marie Koon will take over PM Drive.
Adams said of Koon, "Lynn's passion and performance are exemplary, and we are beyond lucky to have her talents on this new team." He added, "Despite our staff changes, the 98 KCQ brand continues to win fans and advertisers. Our team is passionate about serving Mid-Michigan!