Scafidi Announces Departure from 9&10 News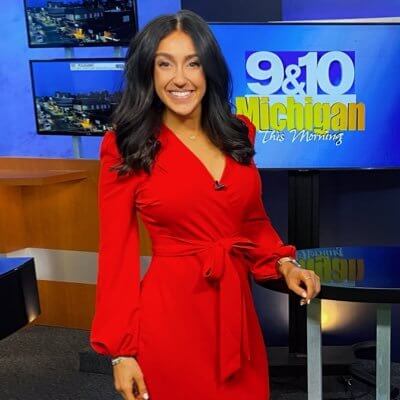 Anchor Lauren Scafidi announced on social media this week that Friday is her last day at 9&10 News in Cadillac.
"After spending six years with Northern Michigan's News Leader, Friday is my last day here at @9and10news. Thank you for trusting me to share your stories and welcoming me into your home every day! It's truly been an honor. I'll share more details soon about what's next," Scafidi wrote on Instagram.
Scafidi has earned a Michigan Association of Broadcasters Broadcast Excellence Award for Best Feature Story, and a Michigan Association of Broadcasters Merit Award for Best Reporter and Best Anchor and served as a speaker for MAB student events.
"We will miss her bubbly personality and humor around the station but are excited to see what she will accomplish on her next adventure," 9&10 News posted on the station's Facebook page.