WXYZ-TV Set to Celebrate 75th Anniversary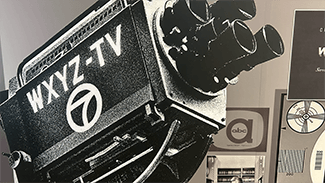 Scripps Media's WXYZ-TV (Detroit) is celebrating its 75th anniversary this month.  For 75 years, WXYZ has served the people of Southeast Michigan and covered the stories that connect, inform and strengthen our communities. Monday (10/9) marks the 75th anniversary of the day the station signed on the air from studios in the Maccabees building in Detroit.
WXYZ will recognize this historic milestone with a one-hour special on Sunday (10/8) from 7 to 8 p.m.
"As we mark 75 years of WXYZ, it's an honor and privilege to shine a light on the many ways this station has served our communities," said Mike Murri, WXYZ and WMYD vice president and general manager. "While we take this moment to look back, we're also looking toward our future. As we continue to evolve, WXYZ remains committed to delivering the highest quality journalism that keeps our communities safe, informed and entertained across every platform."
The special will feature WXYZ-TV's legends like Diana Lewis, Bill Bonds, Robbie Timmons, Erik Smith, Jerry Hodak and more. We'll look back at the news events that defined us and explore the history of the station from news to sports to digital.
The special will take a walk back in time through some of Detroit's most memorable moments and look at the role the station will play in the community in the years ahead.
Check out the station's 75th Anniversary page here.