WCZY & WMMI Brings Annual "Boo Bash" to Mt. Pleasant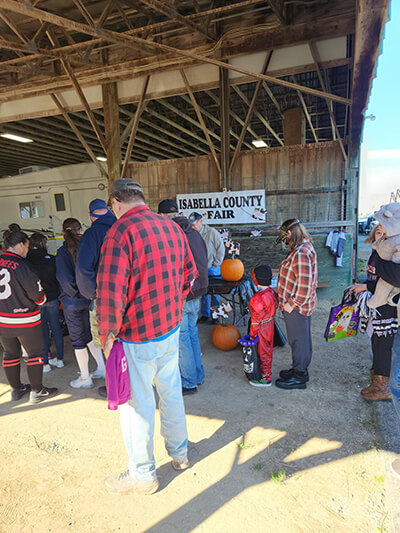 Latitude Media's WCZY-FM and WMMI-AM/FM (Mt. Pleasant) celebrated Halloween with its listeners this past Saturday (10/28) with its annual "Boo Fest" at the Isabella County Fairgrounds. The free, open to the public, safe trick or treating event draws in record crowds from year to year, from all over Mid-Michigan!
"This is yet another exciting year for us to bring Boo Bash back to the Isaballa County Fairgrounds" says Operations Manager, Shawn Powers. "We had some fun and interesting things this year, that we weren't able to have last year" Shawn added, "We were excited & looked forward to serving our area once again with this FREE event!"
The free 2-hour event gave kids (and adults alike) the opportunity to dress up & go trick or treating, without worrying about any dangers going door-to-door.
The event was sponsored by the stations (MY1043, BUCK 92.3 WMMI radio, MyMichiganPodcasts.com), Asona Home Health Care, Greentree Co-op Grocery, ICCU, Mr. Rooter Plumbing, Krapohl Ford & Lincoln & MyMichiganHealth.