WJR-AM Adds Three to Weekday Lineup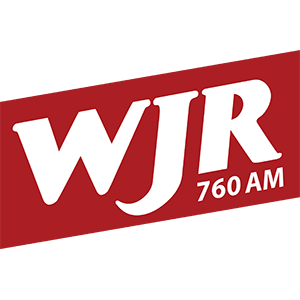 Cumulus Media has announced (11/1) some moves in AM and PM Drive for Detroit's 760 WJR-AM.
Michigan residents are waking up to a brand-new era of morning radio on 760 WJR with the all new "JR Morning with Guy, Lloyd, and Jamie" from 6 - 9 a.m. hosted by Guy Gordon, Lloyd Jackson, and Jamie Edmonds. The dynamic team of award-winning journalists brings a fresh perspective to mornings while delivering a perfect mix of news, sports, and entertainment. Detroit radio mainstay, Renee Vitale, also joins the morning team as Co-Host of "First Thing with Mike Parsons" from 5 - 6 a.m. and as WJR's Morning Traffic and Weather Reporter. Detroit sports fans will also be pleased to know that Detroit Lions great, Lomas Brown and WJR's Sean Baligian can be heard at the end of the day from 6 - 7 p.m. hosting "Sportswrap with Lomas Brown and Sean Baligian," a show that provides in-depth sports analysis and compelling interviews from the world of sports.
A seasoned broadcast journalist, Guy Gordon is celebrating more than 40 years as a reporter, anchor, and talk show host. He was recognized with two Emmy Awards for Best Anchor and six Emmy Awards for Best Writing, Reporting, and Documentary. Previously, Gordon was news anchor for WDIV Local 4 News in Detroit for nine years, following 13 years as anchor of Channel 7 Action News in Detroit.
Jamie Edmonds began her broadcasting career in 2007 at WILX-TV in Lansing, where she covered news and politics. She transitioned to sports at WEYI-TV in Flint and later at WDIV-TV in Detroit, where she covered sports and news for nearly 11 years. Jamie joined 760 WJR in 2021 as a Co-Host alongside Steve Courtney on "The Sportsbook," airing Monday nights from 7 - 8 p.m. Edmonds is a native of Pittsburgh, PA, and graduated from the University of Delaware, where she and her figure skating team won a national title in 2002. She went on to receive a graduate degree from Northwestern University's Medill School of Journalism.
Lloyd Jackson has covered city politics and hosted several talk shows, including "Ask the Mayor," "Ask the Governor," and "The Big Story," which aired nightly and was an in-depth recap of the day's big news stories. He has spent more than 35 years in the broadcasting business and is the recipient of numerous broadcast awards from the Michigan Association of Broadcasters, the Associated Press, and The Society of Professional Journalists.
Lomas Brown is a former first round pick from the University of Florida in the 1985 NFL draft. The Detroit Lions selected Brown sixth overall and he played for the Lions for 11 of his 18 NFL seasons. Brown also won a Super Bowl with Tampa Bay in 2002 and was named to the Pro Bowl team seven straight seasons from 1990 to 1996. Lomas has been inducted into the Lions' Ring of Honor at Ford Field on October 30, 2023, and he has also been named Grand Marshall of America's Thanksgiving Day Parade presented by Gardner White set to take place in Detroit on Thanksgiving Day.
Renee Vitale, the newest addition to the 760 WJR traffic and weather reporting team, is a native of Southeast Detroit and has spent 24 of her 25 years in radio on Detroit airwaves. Many of those years have been spent co-hosting morning drive radio on stations including WNIC and WDRQ. For 15 years, she worked in various roles at the Specs Howard School of Media Arts, including serving as the Director of Admissions.
Steve Finateri, Regional Vice President/Market Manager, Cumulus Media, said: "JR Morning with Guy, Lloyd and Jamie plus SportsWrap with Lomas Brown and Sean Baligian as bookends to our current big-name local daily shows on WJR has given "The Great Voice of The Great Lakes" more prime time firepower than at any time in the past 20 years!"
Ann Thomas, Program Director, 760 WJR, said: "I am pleased that Jamie, Lloyd, Lomas and Renee have agreed to be part of WJR's great new lineup. They all bring a tremendous amount of experience to WJR, and our listeners are going to enjoy their contributions to this great radio station."