Beasley Media Group Unveils Playa in Detroit and Four Other Markets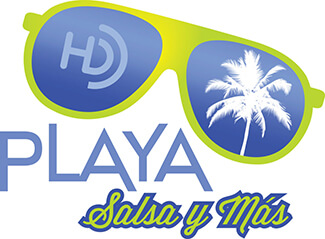 Beasley Media Group has unveiled Playa in five markets across the company including Detroit. The new "Salsa and More" format will feature a variety of artists, including Marc Anthony, Enrique Iglesias, Juan Luis Guerra and more!
The salsa hits and tropical flared sound will provide the ultimate "playa" (beach) experience of traditional rhythms and heritage of the music that was born across Caribbean in countries like Cuba, Puerto Rico, Dominican Republic and Colombia.
The format can be heard on the following Beasley HD channels:
Atlanta – WAEC-AM 860
Charlotte – WNKS 95.1 HD3
Detroit – WMGC 105.1 HD2
Las Vegas – KKLZ 96.3 HD2
Philly – WMGK 102.9 HD3
Boston – WBQT – 96.9 HD2
"With the Hispanic communities growing fast in many of our markets, we're proud to present this mass appeal music format with the biggest and most familiar Latin stars," said Beasley Media Group Chief Content Officer Justin Chase. "Our brilliant Director of Latin Formats, Nio Fernandez, has made Playa highly popular in a couple of our markets already and I'm excited to watch the brand continue to expand."
"The salsa format is one that we have successfully offered in Tampa and Fort Myers," said Beasley's Director of Latin Formats, Nio Fernandez. "We are extremely proud to expand it to Atlanta, Philadelphia, Las Vegas, Detroit, Boston and Charlotte. Beasley takes pride in the growth of its Hispanic footprint as the company continues to align with the demand for these formats in the nation's rapidly changing demographics."