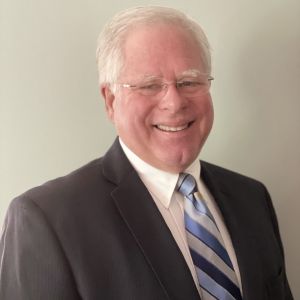 Retired News Director and News Anchor
WLUC TV6 (Marquette)
Steve Asplund is a Brookfield, Wisconsin native (a suburb of Milwaukee) and arrived at TV6 on June 18, 1979. He has worn many hats in the newsroom, including videographer, Assignment Editor, Producer, news, sports and weather anchor, Assistant News Director, and News Director. He started as a reporter. He then co-anchored the 6pm and 11pm newscasts, which at that time also involved doing the weather using two static maps. One was a map of the Upper Peninsula and the other was the United States. Steve co-anchored the newscast with Brian Yaroh and did the weather. In the early 1980's he then began producing newscasts with Carol Anderson anchoring. Steve then moved to anchoring the morning news cut-ins during the network morning news program.
In 1982, Steve started the TV6 assignment desk which evolved into the heart of the newsroom. As the Assignment Editor Steve was responsible for coordinating the daily news stories for reporters and producers. In the Fall of 1985, TV6 transitioned to co-anchoring the TV6 Early News and Steve returned to the anchor desk. He was also the solo anchor of the TV6 Late News.
Then in the early 1990's, Steve became News Director, while continuing to anchor the TV6 Early News. Later in the 90's, he went back to Assistant News Director, anchor for the TV6 Early News and Assignment Desk. In early January 2014, Steve returned to the News Director's position/anchor.
His work at the station also involved numerous co-hosting assignments for special programs. They included the March of Dimes Telethon, Easter Seals Telethon, Muscular Dystrophy Telethon and the annual TV6 Canathon. Steve and the TV6 newsroom have been honored with numerous awards from the Michigan Association of Broadcasters and the Michigan Associated Press. His awards over the years include Best Newscast, Best Anchor, and Best Feature reporter. He was a board member of the Michigan Associated Press for more than 20 years, and a member of the Radio Television Digital News Association (RTDNA).
Some of Steve's career highlights include reporting on the Air Force/Strategic Air Command at KI Sawyer AFB. He was able to fly on KC-135's, B-52's and with the Thunderbirds (Air Force's Jet Fighter Aerial Precision Team). Steve also enjoyed the opportunity to do a series of stories on the iron ore carriers of the Great Lakes. This included sailing aboard the Indiana Harbor, from Marquette to Essexville, Michigan. But the highlight of his career has been the people he has met in the stories he has covered. "They give of their time and share their stories with you, and that is priceless."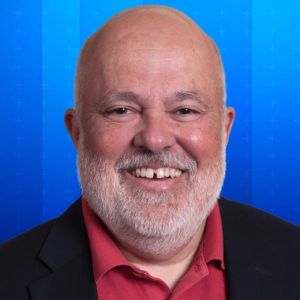 Target 8 Investigator
WOOD TV8 (Grand Rapids)
Henry Erb received a Lifetime Achievement Award from the Associated Press in April 2006, an award both richly deserved and long overdue.
As the senior member of News 8's award-winning Target 8 investigative team, Henry has developed a reputation as a hard-hitting, thorough and skilled investigative reporter. A local magazine columnist described his work as "literate, controlled, accurate and thorough. He calmly gets to the point and makes complex issues understandable."
Originally from St. Joseph, Michigan, Henry began his broadcast career in 1960 as a reporter for WSJM Radio – while still in high school. He became the news director at Western Michigan University's student-run radio station. He moved on to the same position at WTPS in Kalamazoo until 1969 before joining News 8 in 1970.
The Associated Press, United Press International and the Michigan Association of Broadcasters — among others — have honored Henry throughout the years. He's won awards for investigative reporting and documentary reporting in 1981, 1982, 1983, 1984, 1985, 1986, 1987, 1991, 1997, 1998, 2000, 2001 and 2005.
Henry Erb earned his B.A. in social science/psychology with graduate work in experimental psychology and philosophy at Western Michigan University. He resides in the Grand Rapids area.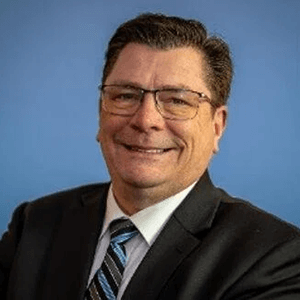 President
Midwest Communications, Inc. (Battle Creek/Coldwater, Holland, Kalamazoo, Lansing)
Peter Tanz began his broadcasting career in 1979 as a part-time janitor and tape changer at WIAL, the "beautiful music" FM station in his hometown of Eau Claire, Wisconsin.
In 1985, he was invited to become an Account Executive for Duke Wright's Midwest Communications' WIXX-FM in Green Bay, Wisconsin.
This sales position marked the beginning of Peter's continuous adventure with Midwest Communications. These past 38 years, Peter has become an instrumental part of the company. His first significant leadership role came in 1987, when Duke entrusted him with the position of General Manager for WRIG and WDEZ in Wausau, Wisconsin.
In the spring of 1995, Peter moved to Michigan following Midwest's acquisition of Coldwater's Tri-State Broadcasting. His leadership was pivotal in expanding Midwest's business footprint in Michigan from four stations to thirteen, spread across Battle Creek, Coldwater, Holland, Kalamazoo, and Lansing.
In addition to his leadership roles within Midwest Communications, Peter made considerable contributions to the broader broadcasting community. He served on the Board of Directors and the Foundation Board for the Michigan Association of Broadcasters, leading the association as chair in 2017 and 2018.
He actively volunteered with multiple civic organizations and charities in southwest Michigan, including the Branch County Chamber of Commerce, the Kalamazoo Chamber of Commerce, the Kalamazoo County Visitor and Convention Bureau, and Kalamazoo's Ministry With Community.
With the unfortunate passing of Midwest Communications' founder Duke Wright at the close of 2022, Peter was appointed to the role of President for the 81-station, privately held company. His leadership and contributions to the radio industry have not gone unnoticed. In April 2023, Peter was recognized by Radio Ink, earning a spot on their 2023 list of the top twenty-five leaders in radio.