Run a Hashtag Scavenger Hunt to Promote Local Businesses Reopening After the Pandemic
By: Seth Resler,
Jacobs Media Strategies

We find ourselves in an odd situation right now, as various parts of the country are in various stages of reopening. Every individual is returning to "normal" life at their own pace. The same is true for local businesses. Some are ready to rock, while others are cautiously navigating local regulations and implementing procedures to keep their customers safe, and others are scrambling to find employees. Many businesses are facing "re-entry" challenges, and anything your radio station can do to help its clients address these challenges is valuable.
As your team sits down to design promotional programs that it can sell sponsors into, think about the hurdles that potential clients are facing, and design programs that will help them overcome these specific issues. Stations that can solve problems for clients will prosper; stations that try to return to business as usual with the same old programs will not.
For example, let's say that our sales team hears from numerous clients that they are getting ready to reopen, and that these clients need to let the public know that they are open again, and to drive traffic to their locations. Here's an example of a program that could help multiple businesses with this issue: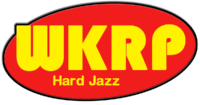 The Hashtag Scavenger Hunt
WKRP in Cincinnati has decided to drive its listeners to various local businesses using a hashtag scavenger hunt. Here's how it works: Each week for twelve weeks, WKRP posts clues about a different location on its website. Listeners have to provide their email address to see the clues. They can also receive the clues in response to a text message opt-in. Once they have figured out a location based on the clues, they go there, take a selfie and post it to social media — tagging @WKRP, tagging the local business in question and including the hashtag #WKRPScavengerHunt in their post. Everybody who posts a selfie with that hashtag is entered to win the grand prize — $100 gift certificates to each participating location.
Our radio station will promote this contest on the air. Local businesses pay to be one of the locations in the scavenger hunt. That fee includes an on-air spot schedule.
1. Create a webpage for the scavenger hunt.
This is the page where we will send your listeners to see the clues, so we'll give it an easy-to-remember vanity URL, such as WKRP.com/scavengerhunt. At the top of the page, you'll want a concise description of how the contest works. Beneath that, you'll want the clues for the locations. The key, however, is that you don't want to people to be able to see the clues until they've signed up for your radio station's email list.
To do this, you'll need to use a "content locker," which hides the content until it's been unlocked with a form submission. If your station's website is built in WordPress, you can use a plugin to hide the content. (On the Jacobs Media website, we use the Opt-In Panda plugin; you can see it in action here.)
There are a couple of different ways you can do this on your website. You could hide the clues for all the locations behind the content locker, or you could keep this week's location open to see, but hide the clues for the location from previous weeks behind the locker. Either way, don't delete previous weeks' locations from your website; you want to give your listeners several weeks to enter the contest.
2. Enable listeners to receive the clues via text message.
In addition to showing the clues on your station's website, enable listeners to get the clues for this week's location by texting a keyword to a number. For example, we'll set up our contest so that if listeners text the "WKRP Hunt" to the number 55555, an auto-responder will reply with the clue to this week's location. We can set this up using a service like Textiful or Join By Text. When listeners text in for the clue, these services will also ask them if they want to subscribe to our email list by replying with their email address.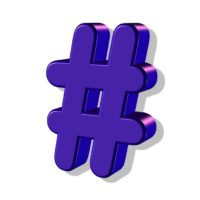 3. Set up a hashtag raffle using contesting software.
Now that we have a place to give out clues, we need to set up the hashtag raffle. The concept is simple: When people post to social media using a specific hashtag — in this case, #WKRPScavengerHunt — they'll be entered to win the grand prize. We'll need software to collect all of these hashtag entries and randomly draw a winner. WooBox, Shortstack, and Wishpond are three examples of apps that can do this. Be sure to give yourself enough time to research different software vendors and set up test campaigns; these campaigns can be tricky the first time you run them.
You may not be able to use every social network for entries. For example, privacy restrictions on Facebook limit entries to posts by Facebook pages but not personal Facebook profiles. As a result, you may decide to confine your contest to Twitter and Instagram entries.
4. Sell local businesses into the contest.
Now that our webpage and contest campaign are set up, we're ready to find local businesses to include in the contest. For WKRP, we'll run this contest for twelve weeks, with clues to a new location each week. So we need to find twelve participating clients.
Listeners can enter the contest up to twelves times — once for each location — but they can take selfies for prior locations at any point during the contest. For example, they can still take a selfie in front of the Week 3 Location during Week 12 of the contest to enter.
The rolling nature of the contest has two advantages: first, our sales team doesn't need to sell all twelve teams into it to start the campaign. In fact, worst case, we could shorten the contest if we aren't able to find enough participating businesses. Second, we can add businesses that open up later in the summer to the contest when the timing best fits their needs.
We'll create a one-page document that explains the contest to help our sales staff pitch it to clients and price it accordingly. Of course, we can't mention the name of the sponsors in our contest promotion the way we normally would, because that would defeat the point of the scavenger hunt. Instead, we'll include a regular spot schedule for the clients (which will not mention the contest) and include them in all post-contest promotional materials, such as a webpage that displays the photo entries.
Remember, each of the businesses that participates in the contest must also provide a gift certificate as part of the prize package. You may want to allow the participating business to write the clue(s) for their locations, but keep these simple: the point of the contest is to drive listeners to the location, not to stump them.
5. Promote the contest.
You know how to do this part: use recorded promos, live mentions, email blasts, mobile app notifications, social media posts, etc. Be sure to reshare entries on your station's social media accounts to encourage more entries.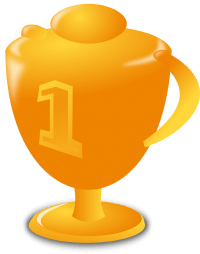 6. Pick a winner.
At the end of the promotion, use your contest software to randomly select a winner. Make sure that the selected entry features a photo in front of a valid location. When listeners enter a raffle using a hashtag, the only contact information you have for them is the social media handle that they used to enter; they haven't provided an email address. One way to get around this is to ask for their social media handles when they access the clues through the content locker. This way, you can match their social media handles to an email address and notify them that they have won.
Once the contest is over, update the scavenger hunt webpage to display all of the entry photos. This provides additional promotion for the participating businesses.
This type of promotional campaign is aimed at solving one of the challenges that businesses in your market will face as they rebound from the pandemic. It's ideal for arts and entertainment venues that have been shuttered, such as restaurants, concert venues and clubs.
Can your radio station develop a similar campaign for clients that are facing a different post-vaccine challenge, such as finding employees? The better your station is at designing solutions to help local businesses overcome the specific hurdles that they have during this time, the better your station will fare.
For more assistance on digital or social media, contact MAB Member Services at mab@michmab.com or 1-800-968-7622.