Interlochen Public Radio Partners With TADL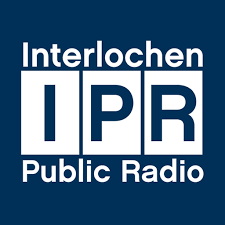 This fall, the classical music side of Interlochen Public Radio (IPR) and the Traverse Area District Library (TADL) will launch a new partnership as part of an initiative to bring more classical music into the local community.
The new series will take place every second Sunday of the month at 1 p.m. in the McGuire Community Room of TADL's main library on Woodmere Ave.
Classical IPR will offer free music-related programming for all ages, with a different offering each month.
The first program kicks off on September 12 with a classical open mic event featuring live music performed by community members.
Future programs include screenings of operas or musicals with expert guidance from IPR hosts, lectures from IPR hosts on topics related to classical music and classical music trivia sessions.
"Classical music doesn't just happen in the concert hall or in recordings played on the radio," said IPR Music Director Amanda Sewell. "It's alive, present and fun, and we're trying to help people encounter and get to know classical music in lots of different ways."
Library Director Michele P. Howard is already looking forward to the first program. "We couldn't be more pleased to partner with IPR on this initiative. I know many patrons have fond memories of music at the library and we hope this series will create wonderful new memories."
The new partnership is just one of Classical IPR's many recent initiatives to engage listeners across northern Michigan with classical music. Most recently, the Sound Garden Quintet, IPR's first ensemble in residence, performs free concerts throughout the summer at unexpected places in the Grand Traverse area, challenging the boundaries of where and to whom classical music belongs. Other outreach efforts include a partnership with the Traverse Symphony Orchestra and the Sara Hardy Farmers Market, in which musicians affiliated with Classical IPR and the TSO present live music on Wednesday mornings; and Classical IPR's award-winning program Kids Commute, which introduces young people to classical music through fun weekly themes, showing that classical music isn't fancy—it's just music.