Alpha Media Flips WGER to Rock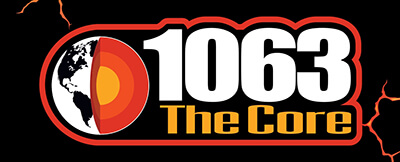 On September 20, Alpha Media flipped its WGER-FM (Saginaw) from an adult-CHR format to rock, rebranding as "106.3 The Core."  The station is focused on rock/alternative music from the '90s & '00s. The playlist will include artists like Rage Against The Machine, Pearl Jam, Soundgarden, Blink 182, The Red Hot Chili Peppers and Sublime.
Mark Thomas, Alpha Media Market Manager in Saginaw, said, "We are thrilled to launch a locally programmed Rock station for the Great Lakes Bay Region. Joining our team is market veteran MacKenzie 'MacK' Furlo and Michigan legends Dave & Chuck the Freak."  Mack joins as midday host after previously hosting that shift at Cumulus CHR 102.5 WIOG.
Content Director Clay Pierce shares,"Alpha's commitment to delivering unique products to underserved audiences is one of the reasons I love being a part of this company. Our listeners and advertisers now have a rock 'alternative' run by people in the mitten for people in the mitten.'
WGER is the first station outside the Beasley Media Group to carry WRIF/Detroit's morning show, "Dave & Chuck the Freak."  The show just went into formal syndication via Key Networks.