9&10 News Announces Rebrand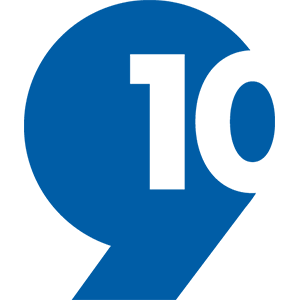 910 Media Group announced today that it has completed a major rebranding. 910 Media Group (pronounced "nine ten") has merged several properties – including 9&10 News, MyNorth.com, 9and10News.com and Lake Effect – under the new banner, and it also has changed its logo, updated its news and sports websites, and more.  910 includes WWTV/WWUP-TV (Cadillac/Sault Ste. Marie).
"The timing is perfect to rebrand as we move in a new direction with informing, educating and entertaining the communities of Northern Michigan and beyond," said 910 Media Group CEO/President Pete Iacobelli stated in a press release. "We have evolved to include many additional media resources that help us connect with the communities that we care dearly about."
910 Media Group will continue to be Northern Michigan's news leader, and the rebrand will help the company solidify its spot as THE trusted source for news and lifestyle shows, digital news, weather and sports coverage, entertainment and more.
910 Media Group is modernizing its look with:
A new logo
A new weather app, as well as a new weather provider
A new news app
A new set for the popular "Good Day Northern Michigan" morning show
A redesigned website, which will include adding MISportsNow to the main website and app in order to better serve its readers
"How people stay connected through news, sports and weather has changed, and we are changing with our viewers to provide them the resources they need to be connected to their communities," Iacobelli said.
910 Media Group continues to be a dynamic, forward-thinking media company that adapts to the needs of the community. In 2022, 910 Media Group established NanBop Farm on its Cadillac property as an educational and research farm. It serves as a tool to help tackle issues farmers wrestle with every day, as well as providing new resources for the community with its crops.
"The future is bright for 910 Media Group, with a great team forging the path forward," Iacobelli added.
Visit https://www.9and10news.com/ to explore the new website and to learn more.