Two Michigan Stations 2023 CMB Station of the Year Finalists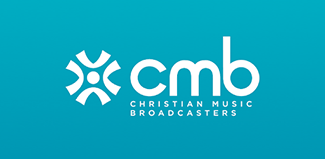 Industry trade group Christian Music Broadcasters (CMB) has announced its 2023 Station of the Year Finalists and two west Michigan broadcasters are on the list.
For Large Market Station of the Year, both Cornerstone University's WCSG-FM (Grand Rapids) and Lanser Broadcasting's WJQK-FM (Zeeland/Grand Rapids) are finalists in the category, along with three other stations in Omaha, Kansas City and Greenville, South Carolina.  These honors are presented to stations for their commitment to excellence and dedication to serving their communities.
In addition to the Station of the Year honors, Fred and Paul Jacobs of Bingham Farms-based Jacobs Media Strategies have been named finalists for the CMB Industry Achievement Award.  The award is presented to a Christian broadcaster or associated professional for outstanding and long-term contributions to the growth of Christian Music Radio.
The Station of the Year and Industry Achievement Award winners will be announced during the CMB Awards Dinner on June 2 as part of the organization's Momentum 2023 in Orlando, Florida.