SPJ Detroit Announces Winners for its 2022 Excellence in Journalism Awards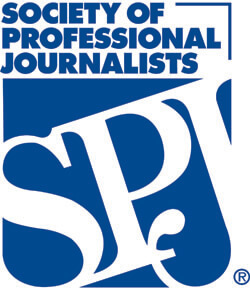 The Detroit chapter of the Society of Professional Journalists (SPJ Detroit) has announced the winners for 2022 Excellence in Journalism awards. Broadcasters joined digital and print publications in receiving the awards.
"The Excellence in Journalism competition is a celebration of the best in Michigan journalism, and the quality of the entries we received from our colleagues across the state made us proud of our profession," said Marty Fischhoff, SPJ Detroit president.
Television stations receiving recognition include Detroit Public Television, WJBK-TV and WXYZ-TV, all winners of multiple awards.  Winning radio stations included WDET-FM, WKAR-AM/FM and WWJ-AM, all receiving multiple awards.  See the complete list of awards here.
The society also released the names of this year's Lifetime Achievement honorees and that included one now-retired Detroit television journalist:  Dave LewAllen of WXYZ-TV.  LewAllen was joined former Detroit Free Press journalist Julie Topping as Lifetime Achievement honorees.
Briana Rice, a Detroit-based reporter at Michigan Radio, was named Young Journalist of the Year.
Christine MacDonald of the Detroit Free Press was named 2022 Journalist of the Year.
The awards were presented at the chapter's Excellence in Journalism awards May 15 at the San Marino Club in Troy.