WCSR's 2nd Annual Smoke Show a Success!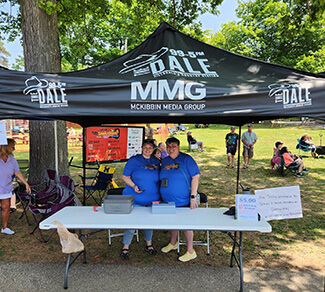 After a successful first year in 2022, McKibbin Media Group (MMG) held its second annual WCSR Smoke Show BBQ and Concert festival this past Saturday, June 17.  The event was held at the Hillsdale County Fairgrounds with free admission to the public and barbecue enthusiasts turned out in force!
Hosted by WCSR 92.1 FM and its sister station 99.5 FM The Dale, the festival was created in 2022 as a way to bring more entertainment to the Hillsdale, Michigan community. Last year's event featured a BBQ community cooking competition, plus live music entertainment and a Kids Zone, among other activities.
The 2023 event featured all those activities again, plus more and attracted thousand this year.
"The WCSR Smoke Show presented by County National Bank was a great success last year and we are excited to bring the event back to Hillsdale for a second year," MMG President and Owner Katina McKibbin said. "We are continuing to grow the event by adding new elements every year."