WYPV-FM Sale Closes; Station Returns as WSBX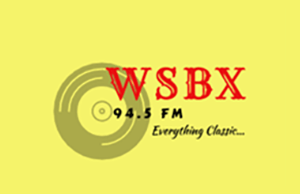 On July 31, Billy Sours' Whiskey Sours Broadcasting and Productions closed on its $140,000 deal to buy WYPV-FM (Mackinaw City) from John Yob's Mitten News.  The station had been silent since March 31 and returned to the air August 2 as WSBX, featuring a classic rock format.
On the station's new website, the station writes that they "are a family-owned and operated radio station that serves Northern Michigan with everything classic playing around the clock. We are proud to be the only 100% classic station in the area.  Our commitment to great music reaches all ages, from toddlers to grandparents. From Rod Stewart's Young Hearts to Roar to Chicago's 25 or 6 to 4, our selection spans every genre, from country to rock and everything in between, and our continuous rotation ensures that there will always be something for everyone."
WSBX operates on 94.5mHz with 50kw ERP and 110 meters.
Sours previously owned WBZV-FM (Hudson) (now WKMH) which he sold to to Educational Media Foundation. That deal, filed in December, closed in May, 2023.