Midwest Family's WCSY Begins Project Personal Care Week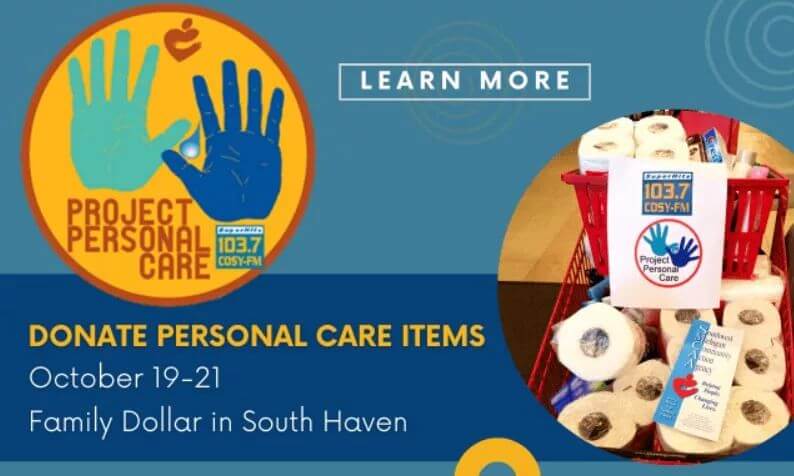 Yesterday (10/19), Midwest Family's WCSY-FM (South Haven/Benton Harbor) (COSY FM) began its 10th annual Project Personal Care campaign. It's an opportunity to help those less fortunate with personal care items. The campaign is organized by the Southwest Michigan Community Action Agency and the station.
Vice President of Content and COSY morning host Paul Layendecker says it's about helping the community. "We know that people are in need, and we know that the need is greater than ever, and it just seems to get more all the time," Layendecker said.
Organizers are looking for donation of a wide range of personal care items and household supplies. All-purpose cleaner, baby wipes, body soap, dental floss, deodorant, hairbrushes, laundry soap, and a whole lot more. The full list is on the website at WCSY.com. Layendecker says items have to be sealed in their original packaging, or you can just show up and help.
"We are asking people to either stop into the Family Dollar store and purchase some items, dollar items or whatever they'd like to buy. They can make cash donations as well. They can donate on our website."
The project runs through Saturday at the Family Dollar on Phillips Street in South Haven, MI. Donated items are then distributed by the Southwest Michigan Community Action Agency to those less fortunate. Since government assistance programs can't be used to buy personal care items, organizers say this is a great help to many families in need.