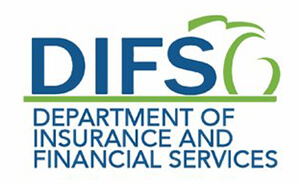 Contact: Andrea Miller
(517) 284-8668
MillerA16@michigan.gov

Campaign: Insurance Fraud: It's just not worth it
#InsuranceFraud

Dear MAB member,
Did you know that insurance fraud is one of America's most common crimes and when caught is a felony? Insurance fraud is not a victimless crime, in fact, when dishonest people take money from insurance companies they don't deserve, it results in increased insurance premiums for everyone. That is why the Michigan Department of Insurance and Financial Services (DIFS) has launched a Fraud Awareness campaign.
DIFS' new Fraud Investigation Unit is equipped to investigate all claims alleging fraud that are reported to the Department. Whether that means selling fake insurance certificates, knowingly purchasing fake automobile insurance to purchase license plate tabs or filing fake insurance claims.
To assist in our efforts, DIFS is asking MAB members to help spread the word that DIFS is working on stopping insurance crooks who are raising insurance premiums for everyone!
For more information about insurance fraud, please visit www.Michigan.gov/InsuranceFraud.
Resources:
Download the Report Insurance Fraud Radio PSA (:30) here
Visit the Prevent Insurance Fraud PSA (:30) here